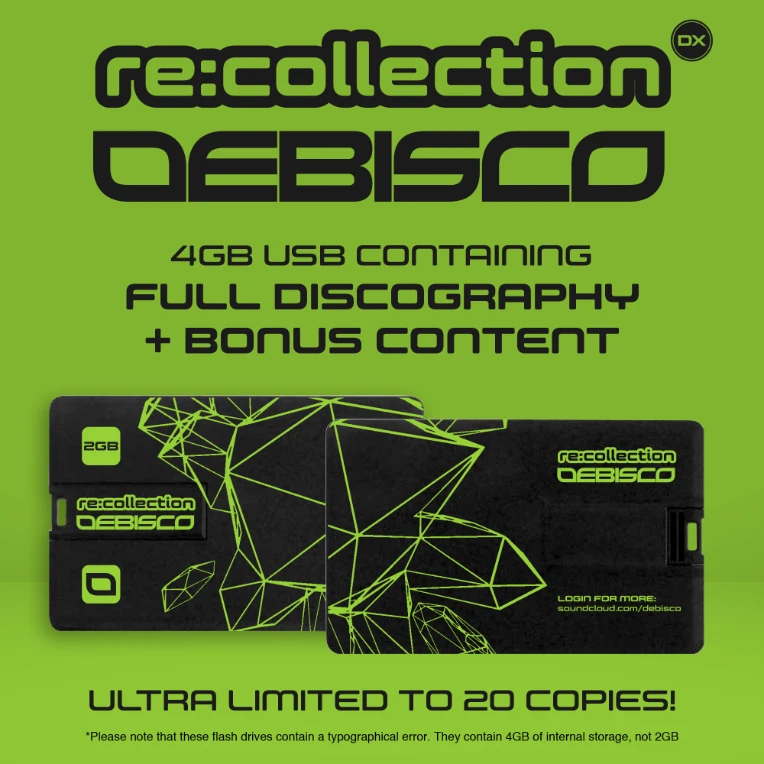 Hey everyone,
In case you missed it, "RE:COLLECTION DX" is out now EXCLUSIVELY on Bandcamp! 4GB USB flash drive containing my full discography + bonus content including demos, mixes and select cuts as DJ Scratchin'.
Head on over to debisco.bandcamp.com to pick one up!
*LIMITED STOCK. NO REPRINTS. US ORDERS ONLY PLEASE
Lastly, my full digital discography is 50% off until Monday, 11/29! 12 releases for just $9 (normally $18).
That's all for now, have a great week y'all~
Love,
Mike